July 16, 2019
Posted by:

justdebsevents

Category:

Events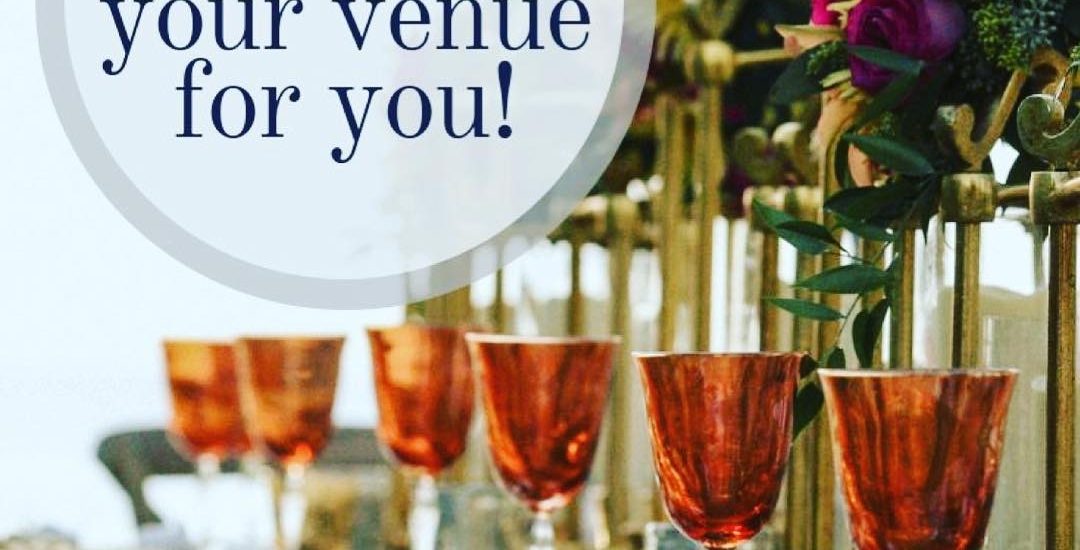 Secrets to event venue sourcing is a major thing to consider in planning. We must agree that the space and venue to your event is critical to every events success. Venues planning can take a lot of time but it can also be fun challenge.
First you have to decide on the type of event you want to have and the reason for the event, this will help you in planning the type of venue suitable for that particular event; there are other factors that need to be considered when choosing a venue.
Attendees expect a lot out of their event experiences these days. Amazing venues are nothing without some foundation aspects that makes the venue right for the event. There is more to choosing and event venue than finding the right size (although it's part of the process).
There are several boxes you must check off before committing to an event venue. Technological needs, logistical hurdles, and of course, the cost.
Here are some guidelines that will help for the perfect space for your events.
What is Your Budget?
Your budget goes a long way to determine the kind of space; its facilities needed for your event. With an open budget, it's easy for anyone to plan a great event and have numerous amounts of venue choices to choose from. But if you are on a budget and have an estimated range, you should already be aware from the beginning of your financial limitations. A good event planner can also plan an event within its budget.
With budget in mind, it will be easy to find the venue that you want bearing on mind if it fits the parameter for space, technical and other expenses. Have you negotiated a favorable rate? You ay want to reach an agreement with the venue owners if you are an event planner as they will want to go into business with you. They understand that event planners tend to sale these halls better than other individuals.
Bearing this in mind, you will want to demonstrate your role in the industry during your negotiation. Understanding your budget is one of the secrets to event venue sourcing.
Audience Target
In sourcing for an event space or venue, one of the most important thing understands who your guests are and how many of them will be attending the event. One of the biggest limiting factors about an event venue is its capacity, while the type of event will determine its venue choice. It's okay for you not to be certain about the number of guests, but if a range can be set, this will help you reduce the venue searches you will already know the venue that can take the capacity within the guest list.
Be sure the venue reflects the type of event you are planning and it's also suitable for the guest's tastes and expectations.
Event Date
Timing tends to influence a lot of decisions when planning an event as much as sourcing for a perfect venue. After your guest list, the date of your event will be another limiting factor. Sometimes you may need to have a flexible date for your event depending on the type of event you want to have to get the venue you want or you have to be flexible with your venue choice so as to meet up with the date you want. This us because the venue may have been booked for that particular date.
You will also want to consider when most of your guests will be available. This comes when your guest list has been prepared. And based on their schedules, you will know their availability. After picking your date, you will also want to consider what venue is appropriate for events at that time of the year.
Venue Locations and Transportation
To have all your friends and loved ones at your event, you cannot ignore the importance of the venue location. After working on your guest list, this will help you understand and know exactly how many people you are expecting. And sometimes it helps you know where they are coming from.
You will want to choose an event venue that its proximity isn't difficult for your guest. Event or conference centers and hotels are the most popular event venues for cooperate events and wedding receptions but they are not the only options. If your event has a theme, you will quickly be able to decide on the best location for that themed event and also the most convenient for your guests.
What good is an event if no one goes there? When selecting your venue, be sure to clarify all the available transportation options such as;
• Bus routs
• Walking distance from the hotels
• Ride availability (Uber, etc.)
• Metro rail services
Provide this transportation information to your guests, along with transit hours and recommendations.
While some may walk, talk public transports, grab a cab to your events, many will still drive.
Venue Services
Secrets of event venue sourcing is also seen in picking out a venue, it is very important to consider the type of services these venues are offering. Every event center or hotels have their rules and also restrictions, so it will be important to bring into consideration if their rules will affect your event in any way.
Some venues have a preferred venders list and also prefer to use these vendors and suppliers. Others may have restrictions for decorations or any other aspect of the event. With these in mine, you will want to know the various vendors these venues are offering.
In some cases, if the venue have most of the vendors you need for your event, it's in your decision to know if you want to use their vendors or get your from outside, that's if they don't have any rule against that. These services are all available using outside sourcing, but if your prospective venue offers the services u need, it will be better to come to an agreement and work out a packaged deal that may save you money and stresses in the long run.
Venue Brand
Finding out the position of the venue and its brand reputation is very key when sourcing for venue. This is often the difference between holding a good event and producing a great event. The way a venue manages its facilities, their staff, and their customer services goes to show hoe that a venue is doing.
To get a sense for a venue's reputation and value, consider these questions;
What is the tenure of the venue manager, catering manager or Executive chef?
Will the manager treat you like a special client or one like the multiple programs?
How much flexibility is the venue willing to extend for you?
Do they have testimonials or reviews available?
Doe the venue offer some extra services that suits the event you are planning for?
Wifi capacity for large groups ?
Schedule a Visit
Every event planner MUST conduct venue inspection before contacting any venue except logistics and time don't allow it. It is true that sometimes pictures can be very helpful, but there are some aspects that need to be inspected and evaluated in person. Ask for a tour of the venue, starting from the parking garage, the bathrooms, the changing rooms, the chair and tables, and all other things you need for a perfect venue for your event. Secrets to event venue sourcing are all uncovered at JustDebs Events.
JustDebs Events are the best in sourcing for venues for any type of event. click www.justdebsevents.com