January 20, 2020
Posted by:

justdebsevents

Category:

Events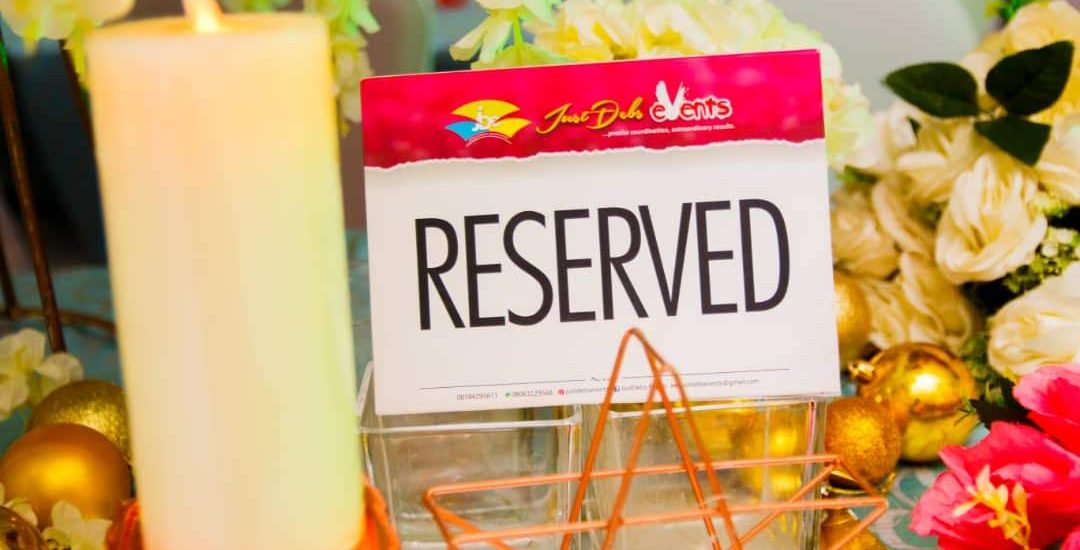 Cooperate event planning and it's important is very key to most cooperate organisations.
As Peter Drucker once said, "Plans are only good intentions unless they immediately degenerate into hard work." When organizing a successful party or a business meeting for one of the most demanding category of event-goers, corporate staff, you need a well-laid-out plan.
How do you know what bells and whistles will wow your audience in planning cooperate events? How do you manage your event team? And how do you ensure nothing gets lost in the shuffle? JustDebs Events have made a bold attempt to answer all of these questions and more in one comprehensive corporate event planning guide.
What is a corporate event, and what are the main reasons for organizing one?
What makes a corporate event different from other types of events?
What are the key types of corporate events?
How to organize a corporate event step-by-step?
What is a corporate event, and what are the main reasons for organizing it?
Whether it's a celebration of your marketing team's achievements, a new product launch, or taking one hundred team members on an incentive trip to Buenos Aires, all of these wonderful events can be considered corporate events. When sponsored by a company, a corporate event can be either focused on internal staff (appreciation parties, team building events, etc.) or clients (trade shows, charity events, etc.).
Considering that there is such a huge variety of corporate event formats, it's easy to predict that each of them has different goals. Here are the main reasons why corporations put so much effort into planning and executing corporate events, along with the types of events they usually correspond with:
Raise brand/product awareness (trade shows, conferences, product launches)
Improve company culture, help employees bond, and entertain staff members (incentive trips, holiday parties, team-building events)
Recognize team/individual achievements (appreciation events, product launches, and incentive trips)
Discuss company improvements or project outcomes or motivate your team (business dinners or board meetings)
What makes a corporate event different from other types of events?
Cooperate event planning for a corporate team is different from planning a stand-alone exhibition. From a tight budget to a failure to match the company's mission, corporate event planners are always prepared to meet any of the numerous challenges in their path.
At JustDebs Events we outlines these questions below to help you when planning a cooperate event;
Would you discuss an event with all company stakeholders before beginning the planning?
Could you manage event attendance with no tickets or invitations?
Do you think it's important to build a memorable marketing campaign to promote a corporate event?
Would you develop a timeline for each stage of planning, execution, and follow-up?
Would you create surveys for employees before planning a corporate event?
Would you analyze the ideas that employees have about an upcoming event and then try to align them with what you are planning?
Have you ever successfully negotiated a price with an event vendor before?
Would you document an event budget while considering both the expected and actual costs?
If you answered "yes" to more of these questions put your doubts aside and schedule a meeting with a client.
Whether you're a self-employed event planning hero or a member of a team, you should know these three laws of corporate event management.
First, no matter the number of invitees, you should always find a good way to manage attendance even if there are no tickets involved.
Second, if you work as a hired hand, you have to be ready to sacrifice some of your private time to dive into the corporate culture. Spend some time in the office, talk to people, ask event invitees and stakeholders about their expectations, etc. If you don't know what a company stands for, you won't be able to organize a successful corporate event for its staff.
Lastly, you have to be a survivor. Corporate events are often organized in major cities and countries, which requires you to be super flexible in terms of accommodations and venue booking, finding vendors, exploring the most convenient means of transportation, etc.
The advanced guide to corporate event organization
Because it's the company's mission that matters the most, cooperate event planning should start by focusing the organisation on your own goals. Instead, invest your efforts into clarifying the message your client wants to communicate. Organize a group meeting with stakeholders, or discuss corporate event planning ideas during one-on-one discussions with the most influential person no later than 12 months before an event. The important thing to consider is that the people you'll be having a meeting with won't want to sacrifice hours to talk about everything and nothing. To make a dialogue truly meaningful, prepare a list in advance of questions you'd like to ask.
Come up with the right event case
Based on the information you collect, build your event concept by reflecting the main purpose of an event. Come up with good reasons why people should attend it and the metrics for measuring the event's success. Let's say you organize an appreciation event that aims to reward a sales team for landing their first big customer. After discussing the concept with stakeholders, you can brainstorm the following goals and metrics which will constitute your event case:
Goals:
Ensure the best exposure for the sales team's work
Demonstrate that you value the work of your staff
Reward a sales team with a valuable prize
Turn an appreciation event into a relaxing experience for the entire corporate team through entertainment
Organize your checklist and timeline
In cooperate event planning, you should establish a deadline for each task that you have to accomplish before, during, and after an event and then put them into one comprehensive checklist. If you manage an event team, you also need to create a list of tasks for each team member. Utilise an effective system for task assignment and progress tracking to keep every step of the event planning process under your control.
Develop a strategic budget
Whether your initial budget is super generous or very tight, an event's overall success does not depend on the amount of money you spend on it. Make a list of tasks that require some budget spending, find the best offers, and calculate whether the total sum matches your expectations. Ensure you have some back-up funds in case unexpected expenses arise. To cut down on costs, consider price negotiations, ask event sponsors for some support, and recruit volunteers.
Make the most of your marketing power
You should start promoting long before an event, and this may not end until weeks or even months after the event in order to achieve the best results. In relation to marketing, it's a useful strategy to organize two checklists: one for the promotion channels you will utilize and a second for strategies. Another option would be to create a timeline where you will identify the campaigns you've already executed or plan to execute.
During an event, top-notch marketing can help you keep excitement high through the use of social walls, pre-scheduled email campaigns, and mobile app notifications.
Manage onsite processes in real time. Finding an event tech vendor that can ensure a seamless onsite check-in experience is an important pre-event task. However, with the right tools at your fingertips, you should be able to keep onsite registration under control during an event.
Follow-up
Efficient follow-up activities help close all the deals for trade fair participants and are a way to say thank you to the employees attending a team-building event. Through the use of social media advertising, email marketing, and surveys, you can close the event in the best possible way. Here is a list of tips on planning a corporate event follow-up:
Utilize pre-made content. Just in case you're super busy and desperate for sleep after an event, follow up with attendees using pre-made content.
Schedule emails. Not only should you say thank you, but sending post-event emails is also a great way to advertise a special offer, sell tickets for the next event, or increase sign-ups. Discuss the follow-up goals with your client in advance so you know which goals you should focus on.
Continue building social media connections. This is particularly useful for product launch and trade fair organizers. A social media community built after an event can take a company's recognition sky high.
Conclusion
While summing it up, there's some discouraging news we have to share with you: There's no clear recipe for cooperate event planning. However, there's hard work and millions of proven practices that have worked well for event planners like JustDebs Events. Document your steps, talk to stakeholders, and ensure you have the best technology at your disposal to run events that corporate teams will love.